MARCH MATNESS
2023
Celebrate Pilates with The Pilates Link this month and join us as we perform the original mat exercises created by Joseph Pilates himself.
JOIN FREE WEEKLY CLASSES!
30-Minute Weekly Classes with
Nancy Castiglioni
In line with the March Matness theme, these classes will focus on Joe's original exercises.


30-minute class
Once a week during March


March 1, 7, 15 & 22

11am LA | 2pm NY | 7pm LND

FREE EVENT

Registration required
GET A CHANCE TO WIN PRIZES!
How to participate?
1
Share a video on your IG stories. Make sure you're doing the exercises of the day!
2
Follow and tag @thepilateslink and @contrology
3
Include these tags when you post #marchmatness #marchmatness2023
4
Wait for the announcement of winners at the end of the month
Prizes up for grabs!
The more you post, the higher your chances of winning these amazing prizes!
1ST PLACE: USD 150 TPL Voucher + Contrology small accessory

2ND PLACE: USD 50 TPL voucher + Controlgy mat

3RD PLACE: USD 50 TPL voucher + Contrology small accessory
MORE PILATES, MORE FUN, MORE PRIZES!
Join our weekly games and get a chance to win a prize!
Make sure you're following @thepilateslink and @bb.contrology because we'll be having some quick games every week on Instagram. Winners of the games get to win prizes!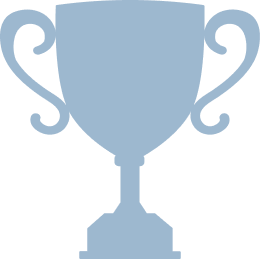 How to join:
Follow @pilateslink and @bb.contrology on Instagram.

Be on the lookout for the Weekly March Matness Game!
Good to know:
If you follow the instructions and meet the requirements, you're automatically included in the weekly draw.
Pro tip:
The more friends you tag in your post, the higher your chances are of winning. Don't forget to make sure that they're also following @thepilateslink and @bb.contrology!
It's all about consistency...
Take a look back at March Matness 2022...
We just love these participants' dedication, creativity, and consistency. Are you up for the challenge this year?
About March Matness
Find out the origin and significance of this campaign for all Pilates-lovers across the globe.
March MATness is an annual awareness campaign that celebrates the traditional sequence of Pilates Mat exercises. Originally spearheaded by Benjamin Degenhardt, March MATness is a community-led event that spreads awareness of Pilates while uniting all participants in their love of Pilates.

Get started
Let us introduce our school
Created with